Northern New Mexico
Enjoy an extraordinary life in Northern New Mexico.
Los Alamos National Laboratory is located in Los Alamos, New Mexico – in the northern region of the Land of Enchantment. New Mexico offers deserts, forests, mountains, vibrant cities, and a rich culture and history. Once you learn about our area and everything it has to offer, you can easily picture yourself living here.
Los Alamos
Los Alamos is a community with a population of about 18,000. It sits on the Pajarito Plateau in Northern New Mexico between the city of White Rock and the Valles Caldera National Preserve. The healthiest county in the U.S, we are surrounded by national forest lands, parks, and endless adventure for hikers, mountain bikers, rock climbers, bird watchers, skiers, and more. Lab employees who live in Los Alamos enjoy a 10 to 15-minute commute to work, access to outdoor recreation, and a welcoming small-town feel.
Neighboring Communities
Northern New Mexico has several vibrant communities that many Lab employees call home. From serene mountains and river valleys to active city life, Northern New Mexico communities provide distinctive lifestyle choices and awe-inspiring views. You might settle in:
Living in Los Alamos
Los Alamos and neighboring areas are recognized as some of the most livable places in the U.S. We offer stunning vistas, plentiful outdoor recreation opportunities, sunny days and a mild high-desert climate. We're a family-friendly community with excellent resources, fun annual events and an eclectic mix of restaurants. Learn more about the highlights of living in Los Alamos and neighboring White Rock with the links below.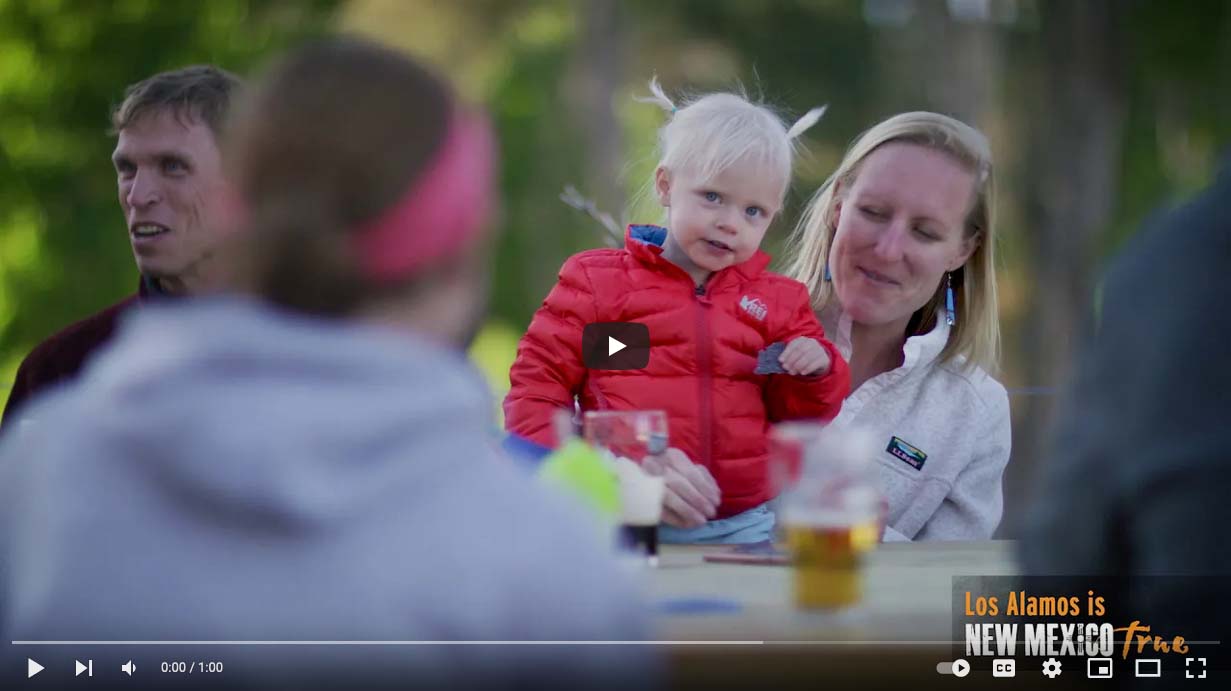 Learn more about Northern New Mexico: